3D Visualization for Microsoft Windows Vista and Windows 7
ScienceGL visualization products were successfully tested by ScienceGL under Microsoft Windows Vista 64 bit and 32 bit operational system. ScienceGL will provide support for users running Windows Vista for all visualization products. Click images below to enlarge.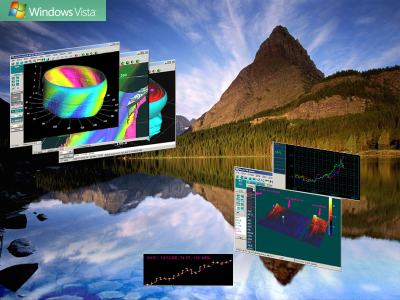 According to Microsoft, Windows Vista introduces many new features that bring a breakthrough computing experience to the user. As far as 3D graphics is concerned, we should note the significant performance improvement and new advanced graphical user interface . Most important for our customers new features are as follows:
- Windows SuperFetch helps manage memory to get the most out of available RAM
- Windows ReadyBoost helps make PC more responsive by using flash memory devices to boost performance
- Windows ReadyDrive takes advantage of new hard disks with integrated flash memory to improve performance and data read out reliability
- Windows Aero provides new 3D visual style and advanced way of data representation.


Windows Flip 3D creates a view of your open windows in a three-dimensional stack on your desktop. This feature brings more data into your view, accelerates decision making, keeps user updated with most important information. In some respect ScienceGL 3D graphics can be considered as very natural extension of the professional level visualization introduced by Windows Aero. Being in close ideological fit with new graphical features of Vista, our software offers easy way of creating high quality graphical applications for developers and high-performance interactive visualization solutions for the end users.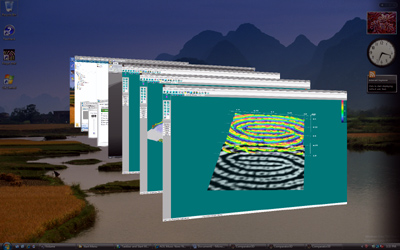 For developers, Vista offers new version 3.0 of the .NET Framework, which make it significantly easier for developers to write high-quality applications as compared to traditional Windows API. One of the most important for high performance application development features is improved communication between PCs that enable better then ever parallel processing. Started with Windows XP SP2, Windows Compute Cluster Server 2003 is continued with Vista, offering for developer more flexibility and debug features. ScienceGL is planning to take full advantage of high-performance parallel data processing in the next SuperPRO release of our 3D visualization engine.